"Alone we can do so little. Together we can do so much!"
- Helen Keller.
Wellcare is a grassroots movement which requires all of us to not only educate but also empower others.

 
Do you have a medical, massage or dental practice? Do you own about a Pilates or yoga studio?
Imagine having an additional tool that complements your practice, enhances your results and satisfaction, and provides a passive income stream. Whether we design a product line or set up an educational wellness hub in your practice, you and your clients/patients can experience all of these benefits.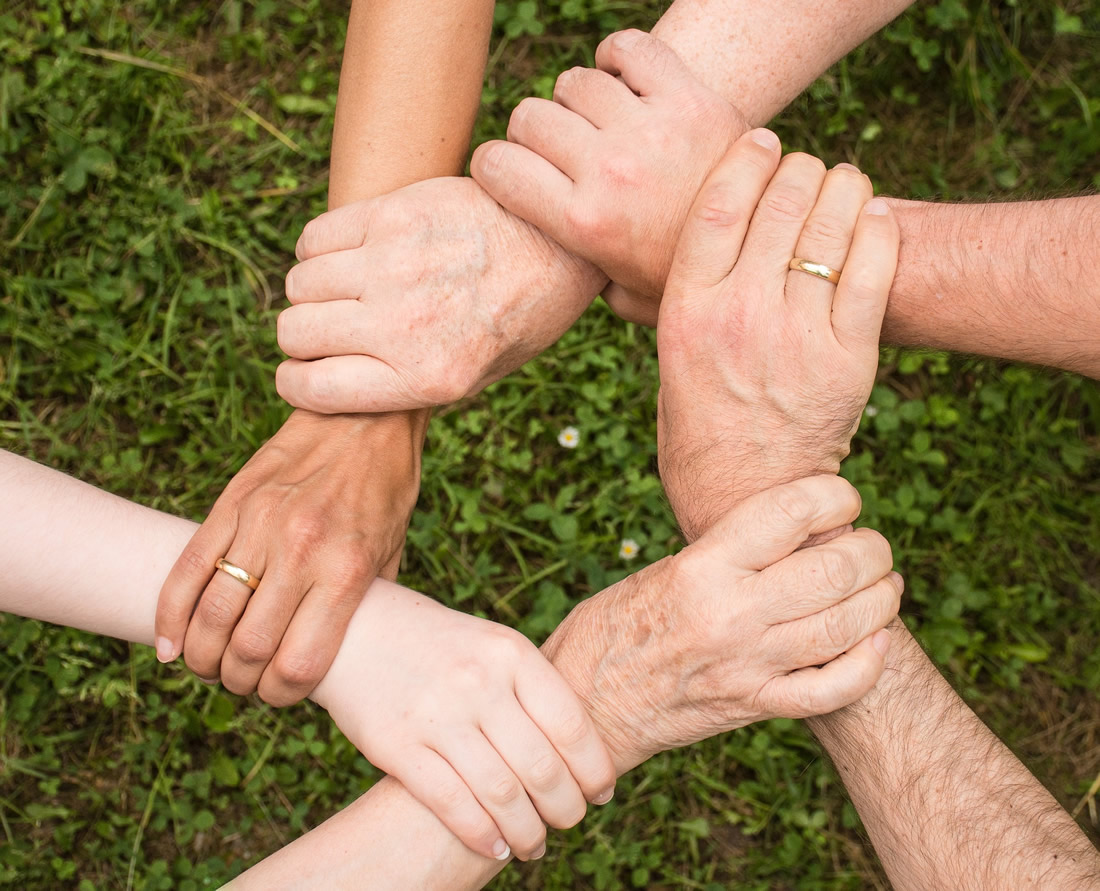 Wellness partners are masters of their trade, and passionate about their mission.  With each partner I have researched their process, bonded with their people, and experienced their products.  As successful business owners they each offer a unique puzzle piece to assist you on your wellness journey.  Through education, product offerings, or healthcare services they are improving the wellness of our communities nationwide!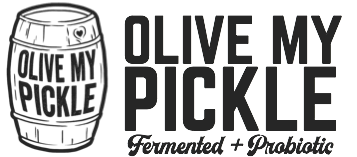 Use code:
SPOILED10
for 10% off your purchases
About Olive My Pickle
Owner Shai Tzabari's passion and knowledge of fermentation was handed down from his grandparents who immigrated to Israel during WWII to escape the holocaust. They brought their old-world kitchen traditions with them, teaching Shai salt-water brine fermentation - the practical way to preserve the garden's bounty of fresh vegetables.
Today, new scientific research is continually showing us more about the incredible health benefits of fermented foods. From kraut to KimChi to cucumber pickles, consumer demand for live, raw, probiotic-rich pickles keeps the Olive My Pickle kitchen busy and bubbling. The company is committed to a triple bottom line approach, valuing people, planet, and profits equally as it grows in size and scale.
Why I choose to partner with Olive My Pickle
Your gut is the epicenter for your immune & nervous systems. A healthy gut is imperative to to a healthy brain, high functioning immune system, and healthy emotional responses.  (Search "gut" for more information). Fermented foods (pickles, sauerkraut, kimchi) is an easy and delicious way to get these probiotics in and treat your gut.  
Follow my social media to see how I incorporate them every day. At Olive My Pickle, their team has worked hard to make probiotics easy and delicious. How can you take advantage? Have a monthly box shipped right to your door!  Grab your Spoiled Life box here.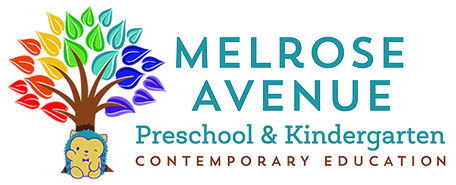 About Melrose Avenue Preschool & Kindergarten
At Melrose, we value the hearts and minds of our children, utilize Conscious Discipline as our guideline, and cultivate family and community through our programs.
Through Conscious Discipline workshops, Reggio Amelia education, and our Eco Healthy environmental approach, we seek to help families and children discover their extraordinary potential.
Why I choose to Partner with Melrose Avenue
Melrose embodies a conscious and nurturing business that seeks to educate, love, and nurture its surrounding community.  Their actions and decisions also consider environmental impact of their decisions, and the impact of the environment they create on their families.
Owners and Operators at Melrose preschool are committed to being a resource for our communities by providing on-line and live wellness classes, a retail space for healthier product options, and education for conscious discipline approaches in the home. They are happy to be a resource for others launching or growing their early childhood learning centers.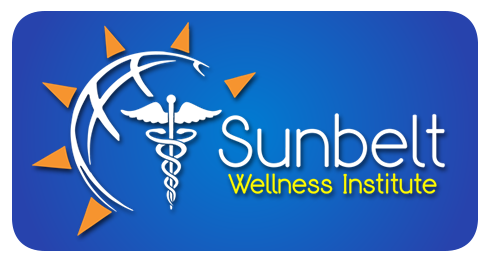 About Sunbelt Wellness Institute
Sunbelt Wellness Institute is a dynamic team of highly skilled, certified, and credentialed Physicians – Anesthesiologists, Psychiatrists, Certified Registered Nurse Anesthetists (CRNAs), Registered Nurses, and ancillary staff who are guided by their True North compass – their unswerving moral and ethical commitment to serve their clients, people and the community.  Sunbelt also strives to provide customized, compassionate care in a safe, peaceful environment, utilizing evidence-based practice to promote health, wellness, and to achieve the best possible patient outcomes. They are proud to offer a rapidly-emerging, highly effective procedure: Intravenous Ketamine Infusion Therapy (IVKT). This treatment modality is gaining momentum and popularity throughout the medical and psychiatric communities.
Sunbelt Wellness Institute provides a customized treatment plan for clients suffering from complaints such as Treatment-Resistant Depression, PTSD, Bipolar Depression, Migraine headaches, Fibromyalgia, and other chronic neuropathic pain conditions. Sunbelt Wellness Institute has established an accredited center of excellence for you and your loved ones. Their cutting-edge treatment alternative can help you get your life back in a safe, peaceful, spa-like environment. Centrally located in Jacksonville, FL, they are a veteran-owned and operated company, proudly serving their local community, military, and first responders. 
Why I choose to partner with Sunbelt Wellness Institute
Sunbelt practitioners provide highly-skilled therapy options not available in many locations.  They offer evidence-based education, research-based therapies and a safe and comforting environment. Their retail space offers a variety of effective, safe and natural treatment options for anxiety, depression, sleep and even post-traumatic stress disorders, or PTSD. 
If you have experienced any trauma, sleep disturbances or debilitating anxiety or depression, reach out to them today for long lasting solutions.
Interested in becoming a Wellness Partner?
If you would like to consider a partnership with Spoiled Life Wellness Hub, please let us know.
We all need a little help sometimes. These vendors are businesses that will make living healthy and abundant lives a lot easier and more affordable!
Check out my favorite products and companies that I have vetted and fallen in love with.
Use my code to shop for a discount, and also help me keep new resources coming!
Being healthy doesn't have to be hard!  
Swapping products to Young Living is the EASY BUTTON for a healthy home.
After researching the top 5 companies, their practices, sourcing, product options, and philanthropy YL was the clear winner.  Five years of use has only led to a greater love of this company, and an appreciation for their products, business policies, environmental approach, and global impact. Now, as an educator and distributor of YL I too am passionate about sharing their products with every home for health, wellness, and abundance!
If it is in your home Young Living has likely made a healthier & more effective product replacement.  I recommend you make a list and join their monthly box shipment program called Essential Rewards. This is truly the easy button.
Keep in mind that all of Young Living's products are therapeutic grade and super concentrated.  Trust me, I have run the numbers and they always come out more affordable than most drop for drop.
As always, (and contrary to popular belief) there is no obligation to buy or sell anything after setting up your wholesale account with Young Living!  Think Costco membership, but they give you something for your membership purchase.  Once you fall in love though they offer amazing promotions and up to 25% back through their monthly box program called essential rewards! (making them the most affordable and therapeutic option)
Order through my links to receive a hard copy of my booklet for free, along with many other resources!

Would you like to reduce your grocery bill by 30% AND save time AND eat healthy?
By not physically walking the isles I am forced to stick to my shopping list. I have easily saved 30% of my grocery bill since utilizing Shipt.
With two small children, Amazon, Young Living, and Shipt are my best friends!
Orders over $35 are delivered free with membership!

For supreme relaxation and reset via Epsom Salt Float Therapy.
A true float experience offers nothing – no sound, no light, close to zero gravity, consistent water and air temperature to match your external skin temperature. We want to share the stillness and resulting benefits of a true float experience.

As a Floataway Center of Excellence we are the firsts to know about research and advances in the industry.
Referral Code: yq-886169 
Click a Pillar to discover simple lifestyle habits that create lasting effects.
The Dwelling
Discover simple swaps for a healthier and happier home.
The Pantry
We are what we eat! Take advantage of our shopping lists, pantry swaps, recipes and more.
The Spa
Creating healthy habits and having tips in your pocket will help you live more abundantly.
The Studio
Discover simple routines and habits that make a difference in how your body feels and functions.
Grab your Wellness Passport to realize your full potential!