"Life is a journey, not a destination."
- Ralph Waldo Emerson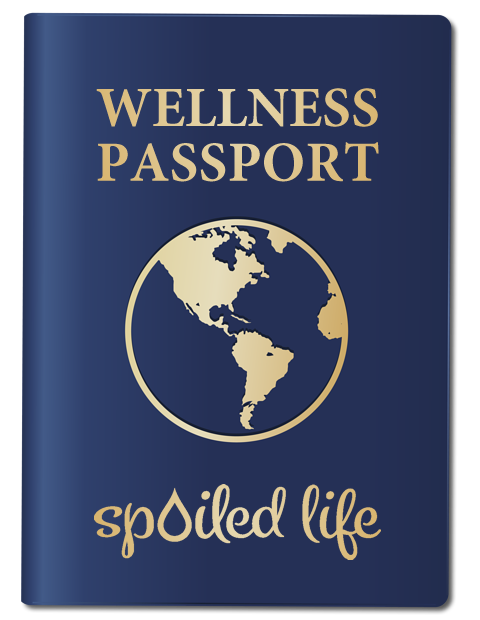 Unlock your hidden potential and discover the amazing benefits of your Wellness Passport
Imagine having an additional tool that complements your practice, enhances your results and satisfaction, and provides a passive income stream. Whether we design a product line or set up an educational wellness hub in your practice, you and your clients/patients can experience all of these benefits.
Weekly spOILs
As a Passport Holder, you will receive weekly articles loaded with health habits and challenges leading you towards healthy and abundant living.
Digital Guidebook
View online or download ALL of our recipes essential oil recipes, tips, dilution tricks, and more.  This is an expanded digital version of our hard copy sold by Life Science Publishers.   Our recipes are evidenced based and tried and tested just for you. We are adding & updating recipes and tips constantly!
spOILer Alerts
Be the first to receive special deals, exercises of the month, information on new partners and favorite products, and special events or classes hosted by me!
Education & Shareable Graphics
Have full access to our professional graphics, Essential oil charts and education, CBD oil application charts and education, and so much more.  Discover simple & trusted truths you can utilize and share with your friends and team! Easily save to your phone or print for reference!
Wellness Protocols
Need to know how to support your child through a fever late tonight?  Having an ear ache Saturday morning? Do you just want to not all be home sick so often this year?  How about skin? Want easy to follow protocols that are proven and research based?
We have you covered in our protocols!  EASY BUTTON 
Recipes
From Hair Gel and Bug Spray, to Minted Lemonade and Wellness Tea, we have lots of recipes for toxin-free living.
Our Favorite Products
Would you like to save time and money, while filling your home and body with healthier choices?  ME TOO!
Much time, money, and energy has been spent talking with business owners, trying new products, and researching the options.  Collaborations with my favorite vendors bring better deals for healthy living direct to you. Use our codes or links and start saving today!
Printable guides
Are you ready to make some diet changes, but aren't sure where to start? Maybe you need some charts or blank recipe cards for yourself.  We have made our Pantry swaps, Big Box shopping lists, Gluten free swaps, Dairy free swaps, blank recipes and charts in an easy to use format, all readily available for download or print!  Get started today!
Get started TODAY!
At $1/day you can't afford not to give it a try.
Enjoy Four Complimentary Articles On Wellness
Click a Pillar to discover simple lifestyle habits that create lasting effects.
The Dwelling
Discover simple swaps for a healthier and happier home.
The Pantry
We are what we eat! Take advantage of our shopping lists, pantry swaps, recipes and more.
The Spa
Creating healthy habits and having tips in your pocket will help you live more abundantly.
The Studio
Discover simple routines and habits that make a difference in how your body feels and functions.
Grab your Wellness Passport to realize your full potential!