How much time & money have you spent researching an item only to order it and discover it isn't really "clean" or doesn't perform well?
Do you have a stock pile of health and beauty products you never used or tried a few times only to realize they don't work or work for you?
It takes far too much time to figure out what works and is exhausting to keep up with the research and the sourcing.  Also, your money is one of the strongest voices you have as a consumer.  This is how we tell big companies what we will accept.  Start speaking with your purchases.
Don't waste another second or another dollar— I have finally compiled my favorite products in one place for your convenience so that you can start saving and experiencing them today!
*Some products I receive a credit or commission for, which helps me further research products and bring the most reliable information direct to you. Some of these products I receive no credit for at all, but believe in the company or product so strongly I have to share.
Do you have a specific product you are wondering about or a product you would like to share with my audience? Drop me a line!
PERSONAL GROWTH & ORGANIZATION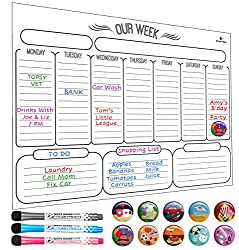 Weekly Dry Erase White Board.  Make week by week planning easy from meals to activities everyone can stay on the same page! Use sticky tack to put anyone or just place over any magnetic fridge or surface/board!
Buy it on Amazon: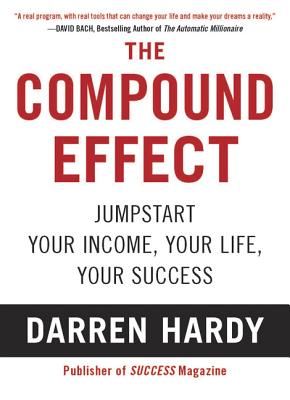 The Compound Effect
The bestseller by Darren Hardy, based on the principle that small, everyday decisions can either take you to the life you desire or disaster.
Buy it on Amazon: https://amzn.to/38yw6v3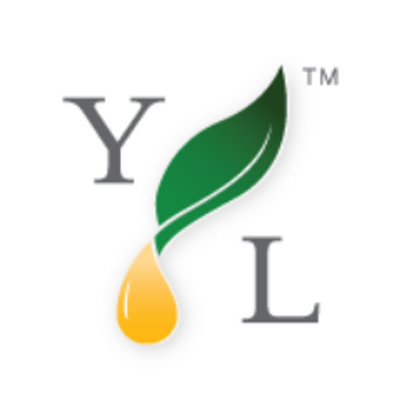 Young Living
The easy button for home and personal care products (cleaners, plant-based supplements, make-up, probiotics, baby and kids bath and body care, and more).  If you want to see allergic symptoms  disappear, improved skin, better mood, and cleaner safer home for kids and pets start swapping your every day products today. With no obligations to buy or sell Young Living is the easiest way to switch to safer and cleaner today. Snag a premium kit or a basic and customize your order!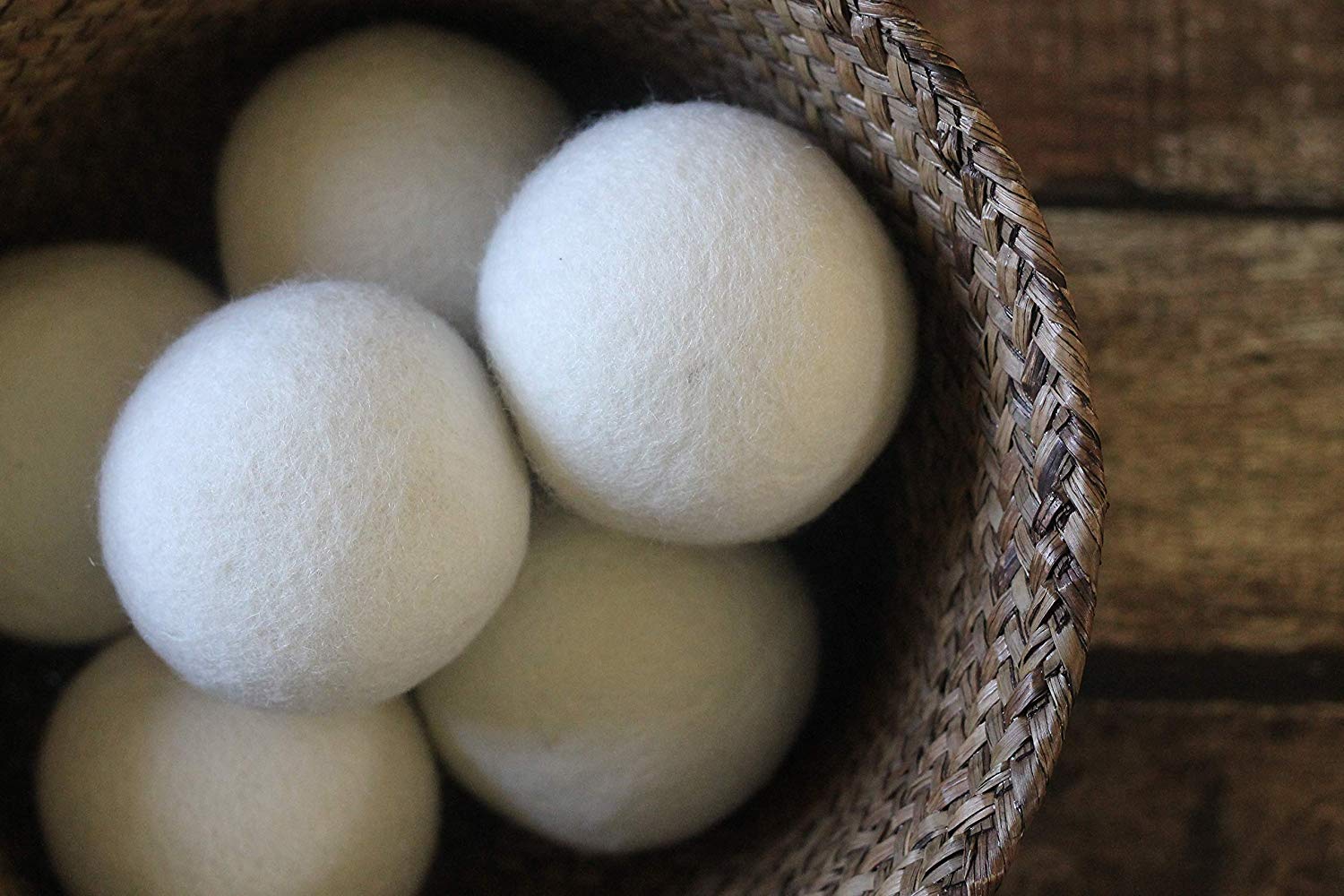 Laundry Tips
Did you know that our laundry is the top contributor to poor indoor air quality?  A simple way to improve indoor air quality, reduce allergies, and reduce eczema is to get rid of dryer sheets!  Try these wool dryer balls!  They will last 1-2 years!  
To get that fresh and comforting clean laundry smell I add a drop of lavender, eucalyptus, or lemon to the ball and "fluff" for a few minutes!
For significant difference go ahead and switch out that laundry detergent too!  See my recipes or snag the Thieves laundry for HE!  By pouring their bottle in a large beverage dispenser and adding baking soda and water it lasts me months!  
http://ltl.is/vmiB8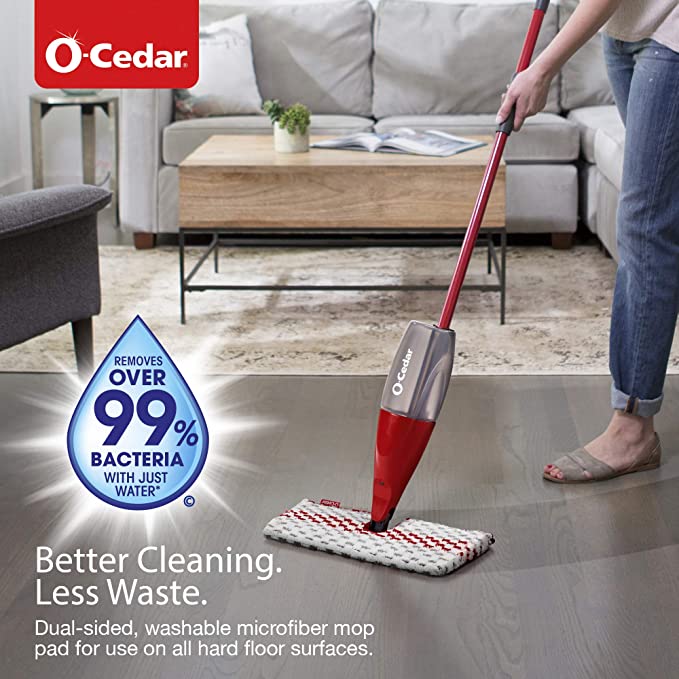 Cleaning Hacks
Most of us don't love cleaning, but we do love that fresh clean smell and clear floors under our feet! Bugs, pets, shoes, kids all track dirt and germs onto our floors daily.  This mop makes it super easy to get clean and shining floors.  From steam mops to expensive water mops I have tried many.  This is my favorite.  I have been using this mop and duster for years now and love it for several reasons.  
- It is easy
- It is flexible (I can use it as a dry mop, wet mop, or even clean and moisturize my overhead beams with it)
- It is very affordable
- Most importantly I can use my non-toxic recipe or 2 caps of my Thieves household cleaner in it! 
EASY, CLEAN, SHINY, AND AFFORDABLE!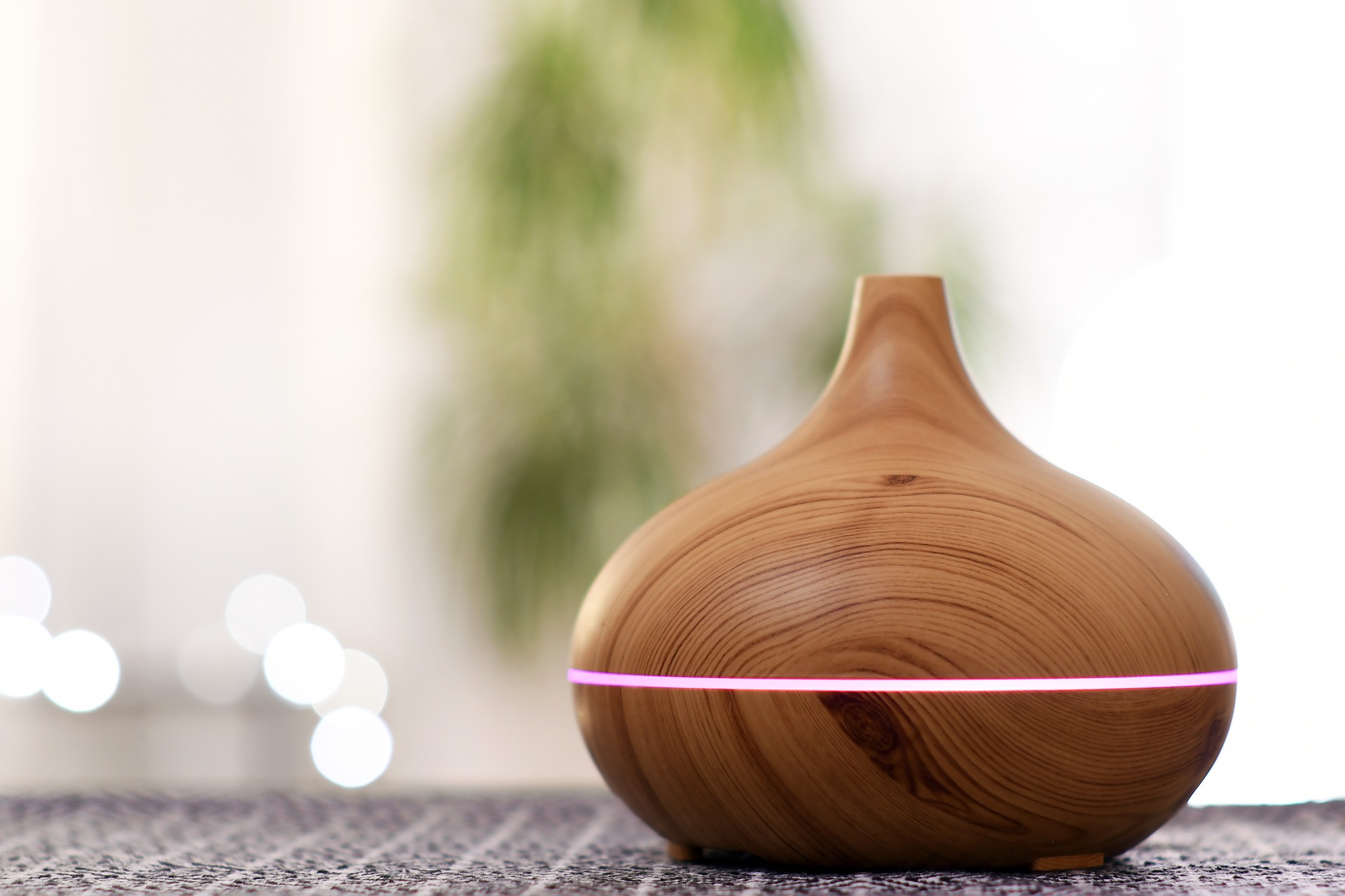 HEALTHY SLEEP:
What we sleep on and what fills the air is extremely important in QUALITY of sleep. From sheets to diffusers these are some of my favorite items.  It is shocking the chemicals in our sheets and mattresses.  Young Living remains my choice for essential oils and diffusers for effectiveness as well as quality.  I have 5 year old Young living diffusers which makes them far more affordable than the ones that only last months.  Keep that in mind while shopping. That being said there are a couple of amazon diffusers that have been acceptable for the money.  
Kids sheets:

 

organic cotton (not certified but grown organically): https://amzn.to/3dhkAqr
Kid compression sheet:

https://amzn.to/2UlLmW9

Adult Sheets: organic bamboo:

 

https://amzn.to/2U84zvi

Small diffuser (office, bedroom, travel):  Amazon https://amzn.to/3drlsJk  OR YL: https://www.youngliving.com/en_US/products/sweet-aroma-diffuser?al=diffuser
Large room diffuser: YL or https://amzn.to/3bezZGm
TIME SAVERS, STRESS MANAGEMENT, & SPECIAL DEALS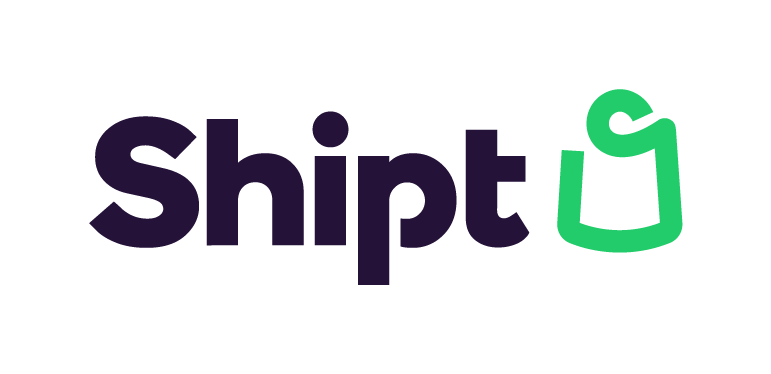 Shipt
Save up to 30% of your grocery bill and hours of your time by not perusing the aisles.  Have groceries and other needed items delivered to your door!
NO BETTER TIME THAN NOW.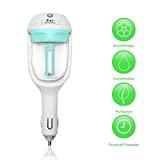 Car Diffusers
Many Americans spend hours in their car every day.  Have you thought about this being a time to decompress, reset, or even educate yourself? Running a diffuser in your car twice a day can help level stress hormones, increase positive thoughts, and increase sense of grounding and happiness.  So turn up your music or podcast and turn on your diffuser!  We have been using these for years and thoroughly enjoy them!  They are must have for road trips!  From fatigue, to stress, to nausea they have made so many trips better!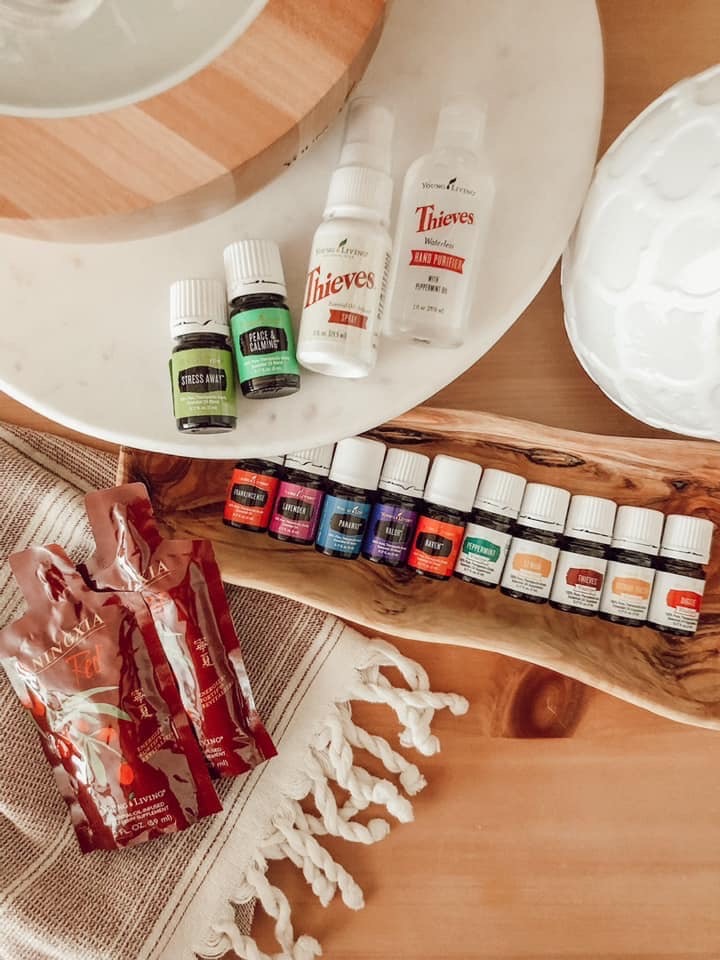 Stress Therapy
 Aromatherapy directly stimulates the limbic system and reduces stress.  Rolling on stress away daily proves to help regulate normal cortisol levels.  Grab Young Living's Basic Wellness kit to secure this oil and wholesale access to all their stress relieving tools.  Alternatively grab their premium kit for a home diffuser, and ALL the oils that can help reduce stress and keep the immune system strong.  It is by far the quickest, easiest, and most reliable way to reduce stress.  Visit the "spa" section of our website for breathing techniques and other stress reducing habits.
bit.ly/AmberOsborneYoungLiving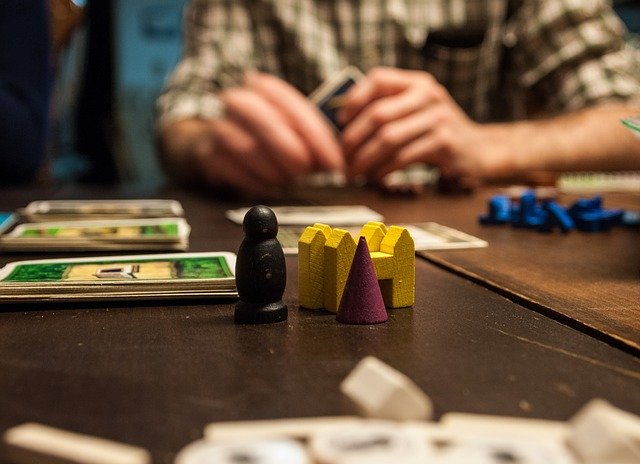 Favorite Games & Family activities:
 

Ticket to Ride: Many versions, maps, and also a junior version available.  https://amzn.to/3bcApgf

Blokus:  A fun Tetris like strategy game for up to 4 people.  https://amzn.to/2Wv6Ge

 UNO: a fun and easy game for all!  https://amzn.to/2J8PinH
Head Banz is a fun game for all! Trying to guess the card upon your head leads to a lot of laughs and strategic questioning.
 Sleeping Queens.  A fun game for all no matter the age or gender.  Develop your strategy to capture the most queens.  https://amzn.to/2Qzf7S5
Quick Cups:  This fast paced game fine tunes your pattern recognition skills.  https://amzn.to/3djsz6f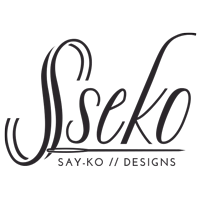 Sseko
Sustainable leather goods and jewelry hand made by women in Uganda to raise funds for their higher education. 
As a customer for years I can testify that their products only get better with age and last for years to come.

YL Seedlings Bath & Body Line
Perfect for all skin types and designed for baby's new skin and sensitive systems. These are the most effective, smell divine, and are SAFE for baby! While you are at it grab an adorable "Feather" the owl diffuser & white noise machine and have a portion of the proceeds be given to support preservation of large birds.  

Float Session
Weightlessness produces a unparalleled mind and body relaxation!  This studio also offers a unique massage chair experience and sound therapy for full mental and physical release.
CODE: yq:886169 to receive a great deal on your first float!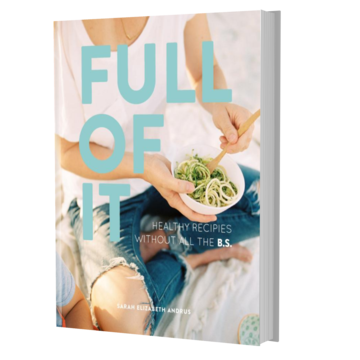 Full Of It
My favorite cook book for the non-cook, by Sarah Elizabeth Andrus!  From ice cream to dinner she has you covered with healthier and easier meal options!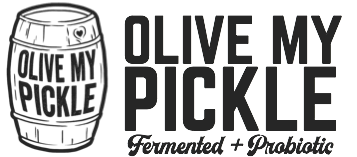 Olive My Pickle
Naturally sneak in pre and pro biotics with their amazing array of fermented foods.  From a variety of pickles to sauerkrauts and of course olives their monthly box is one of my favorites!  Want to try a few items? Enter SPOILED10 for 10% off your first (non subscription) order.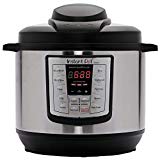 Insta Pot
This device makes healthy eating so much easier.  Rice, bone broth, soups, and chiles are some of my favorite dishes to make in here.  Why?  Toss a bunch of ingredients in, hit a button, and it is ready when you are!  No more steeping broths or soups for days.  Enjoy within hours.  Your flavors truly meld.  Of course there are many many uses so put your passion or creativity to work!  You can also find plenty of IP groups on line for more ideas and recipes! It is a pressure cooker, crock pot, and insta all in one!
https://amzn.to/3bbcu0L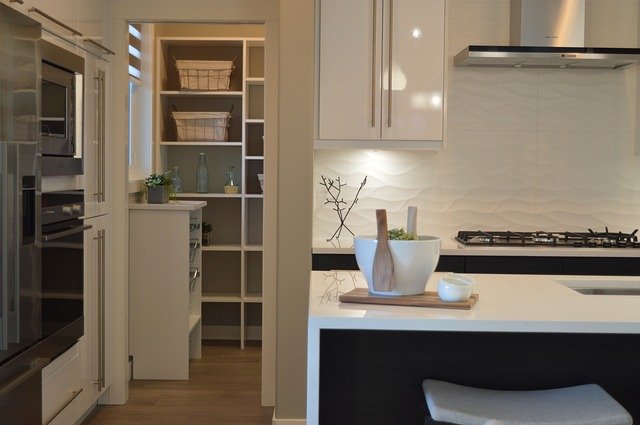 HEALTHY PANTRY
Just as having the right tools for a project is imperative, having healthy stocks of food makes all the difference in creating healthy meals and snacks.  These are some of my favorites to keep handy for our wellness tea, recipes in the book above and those we share with you, and your creative delights.  Search our library and social media for our favorite recipes and uses.
Black Strap Molasses:  This is easy to incorporate in coffee or on top of pancakes and provides up to 25% of daily iron needs, minerals, and some B vitamins:

 

https://amzn.to/2U7q9jI

Raw Organic Apple Cider Vinegar: From balancing the pH of your gut to improving your immune system this pearl is easy to incorporate into drinks, dressings, and sauces as well as some special skin therapies.  https://amzn.to/3dh1ocr
Organic Coconut oil contains fatty acid chains important for our skin, nervous system, and many organs.  It is easy to incorporate into baked goods, morning coffee, skin balms and so much more.  You will find many of our recipes contain it (also available at Costco for about the same price).  https://amzn.to/3bigAEt
While cereal is not the healthiest start to the day, it makes a great snack.  We prefer high protein and low sugar in the am to keep our bodies going strong and reduce mood and energy swings.  We like Annie's and Cascadian Farms and Barbaras for their GF, organic, and low sugar options.  They still taste great I promise and are least expensive on prime pantry.  Try starting your day with one of the Young Living protein shakes mixed with your favorite non-dairy milk or water and frozen fruit and coconut oil! https://amzn.to/2WvkmWP OR https://amzn.to/2UpCyyh
Favorite treats:  Yum Earth provides a number of delicious and healthier alternatives! Gummies: https://amzn.to/2xgdmlT Lollipops:https://amzn.to/2we26GR Peppermints: https://amzn.to/2Ukt1bU Allergy friendly Chocolate chip cookies: https://amzn.to/2J20y5B Candy coated cashews: https://amzn.to/2QyZf1W
Antioxidants:  Did you know your body utilizes different types of antioxidants and pathways to bind and remove waste created by oxidative stress (created by work outs, pollution, chemicals absorbed on skin, make-up, lotions, stress, processed foods, etc...). Our bodies make some but generally can't keep up with need.  That is why to stay healthy and have glowing skin and great organ function it is important to take antioxidants.  I continue to choose this supplement because it has multiple antioxidants from fruit and cloves.  It has proven itself time again over the last 3 years through many traumas, outbreaks, and injuries. Get your kit here.  Choose Ningxia red premium (and get a goody bag from me and free hub access) bit.ly/AmberOsborneYoungLiving or learn more here.   Ningxia Red
SEE OUR PANTRY SWAPS IN THE LIBRARY FOR COMPLETE SHOPPING LIST!!
HEALTHY BODY
Tools & Resources for fitness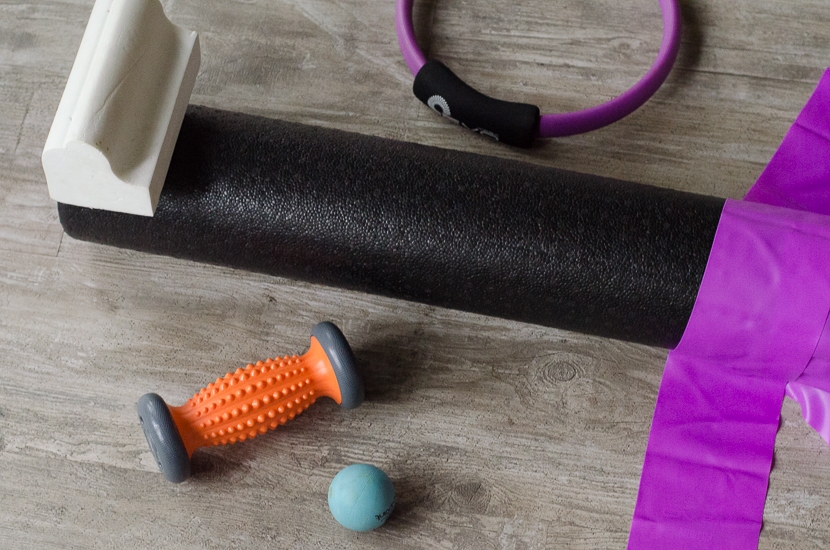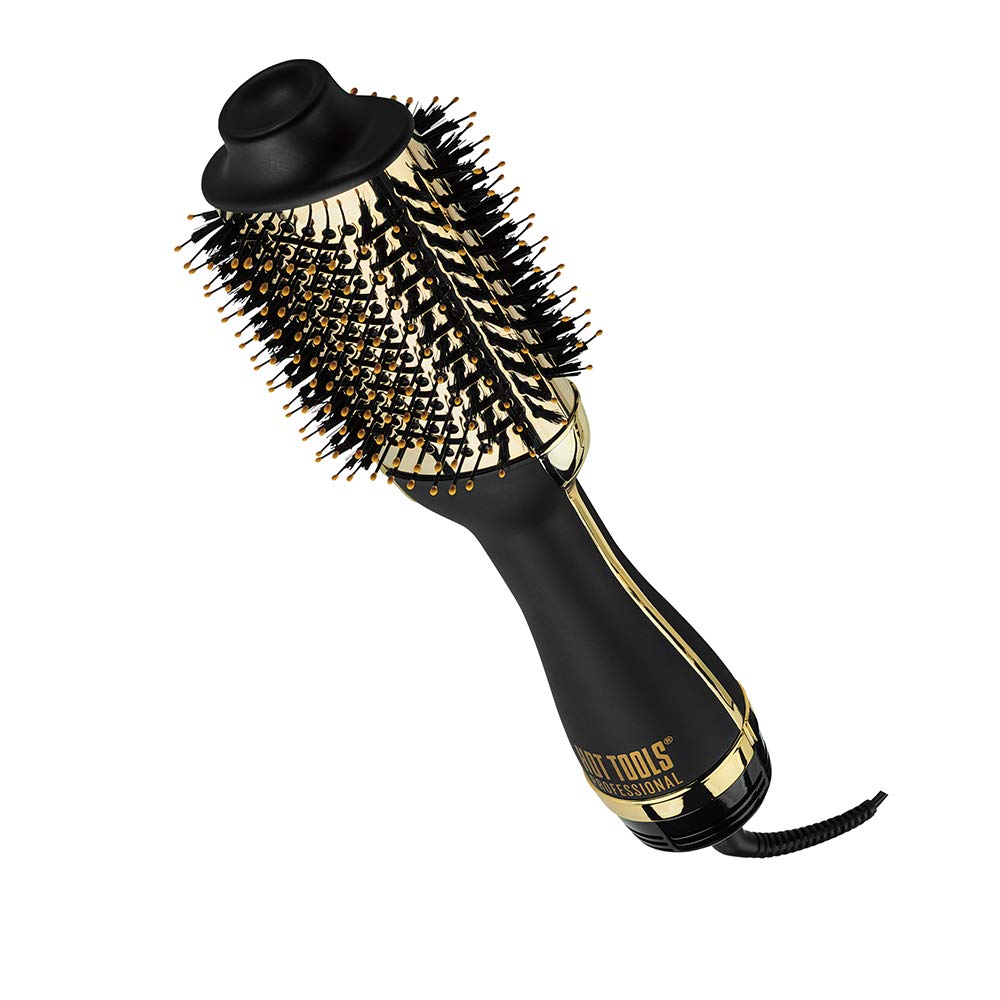 Hot Tools Blow Out
Don't waste any more time in the morning.  Get salon beautiful hair in one step!  
I have thoroughly enjoyed the shine and volume this tool gives my hair.  Often I don't straighten or style anymore!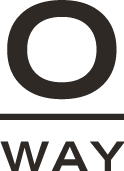 Hair Care
Would you love amazing hair without the toxic overload from the salon and your products!   I HIGHLY recommend Teri of Hepcats Salon San Marco!  As a published fashion stylist she is an expert in color and style!
Let Teri know that Amber @spoiledlife sent you for 20% off your first visit!
PS I don't pay any more for her expert skills and salon experience than I did before. Call for pricing!
Not local to Jacksonville?  Look for an "O Way" stylist near you!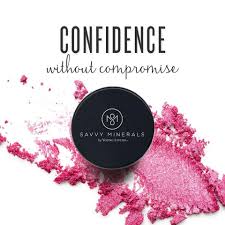 Make-up
Have you considered what you are putting on your skin everyday? This was the last strong hold I had in switching our home over.  
After trying many organic lines I finally discovered Savvy Minerals and LOVE my make-up for the first time since my Laura Mercier days.  
This make up enhances your beauty, protects your skin, and can be layered for as natural or dramatic a look as you desire.
http://ltl.is/tK43d
Skin Care
Are you following my social media or perusing my recipes and looking for some tools to make those DIY face mask and scrubs easier?  This kit makes mixing and application easier.  It is a bit flimsier, but lasts and is quite affordable!  Click the picture to purchase!
Grab the Charcoal here:  
 https://www.amazon.com/dp/B00UFDHT06/ref=cm_sw_r_cp_api_i_RPxpEbWEYN3V8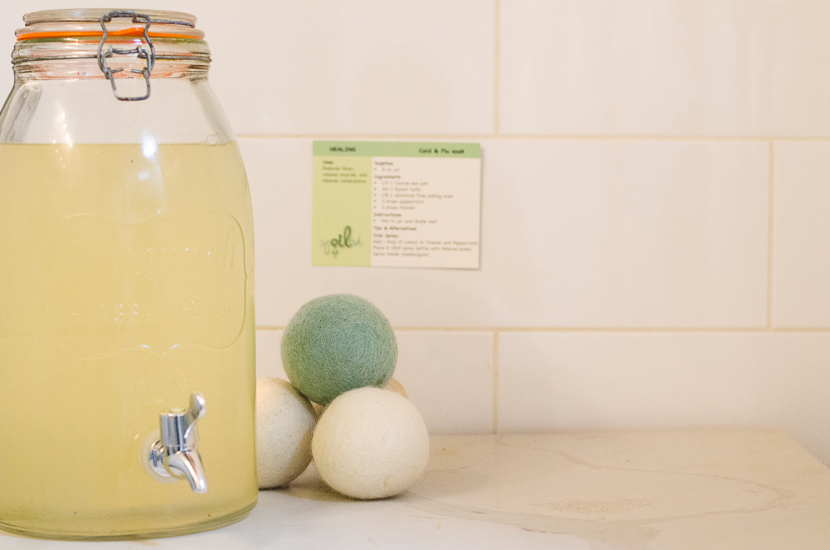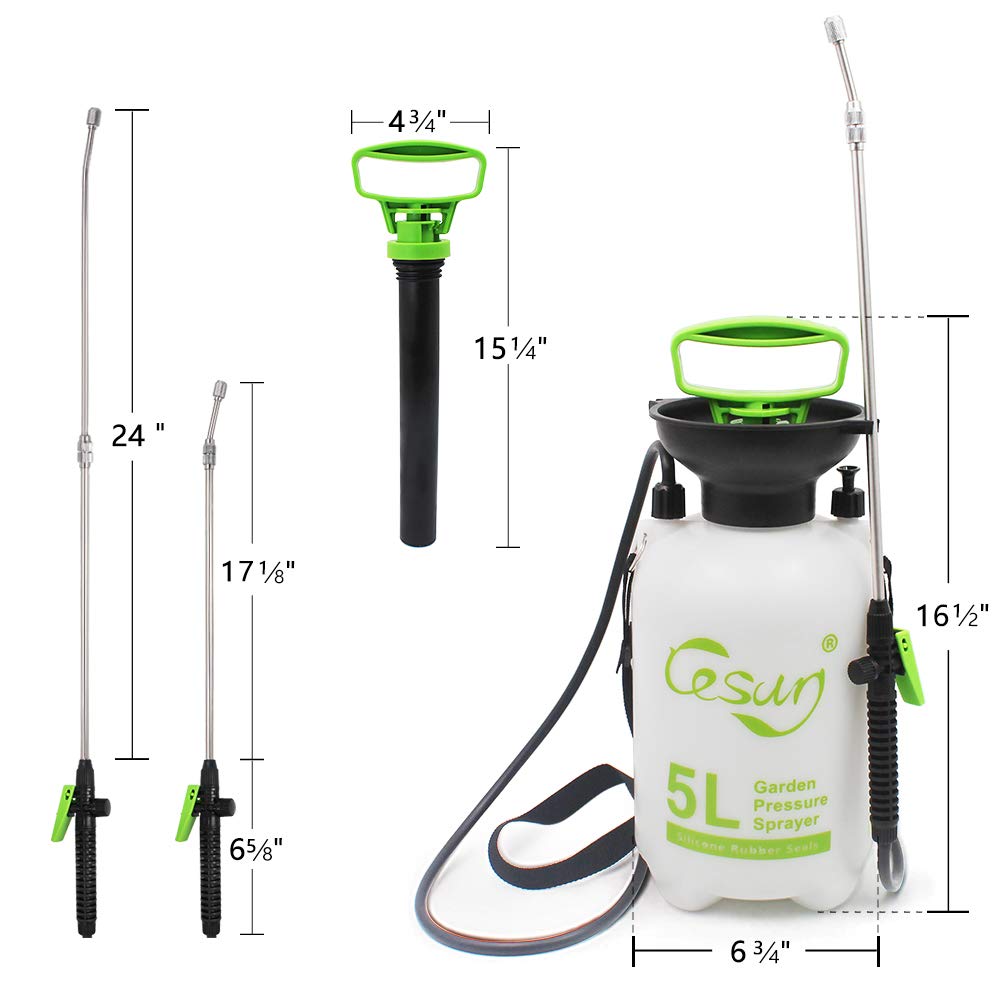 Weed & Garden Sprayer
Having two of these handy makes the "organic" life much easier.  
See my recipes for what I use to keep an area clear from weeds, and how I nourish my garden plants.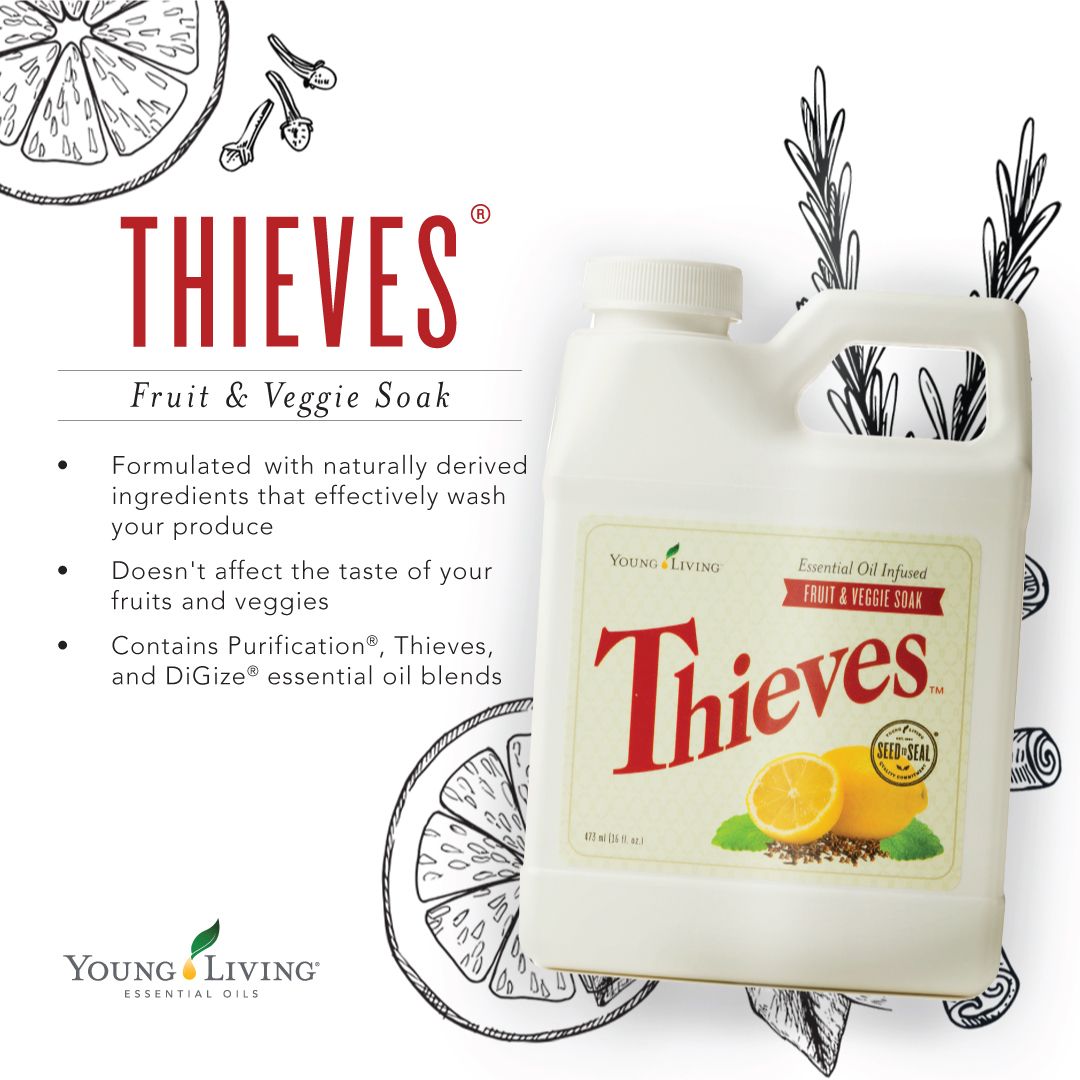 Plant Nourishment & Veggie Cleanser
A couple of capfuls of this and my leafy greens are big and beautiful with a rich green color.  
A short soak in a capful restores my garden and market veggies to their organic state!
A splash in my vases keeps my beautiful cuttings around for weeks!
http://ltl.is/vmiB8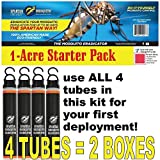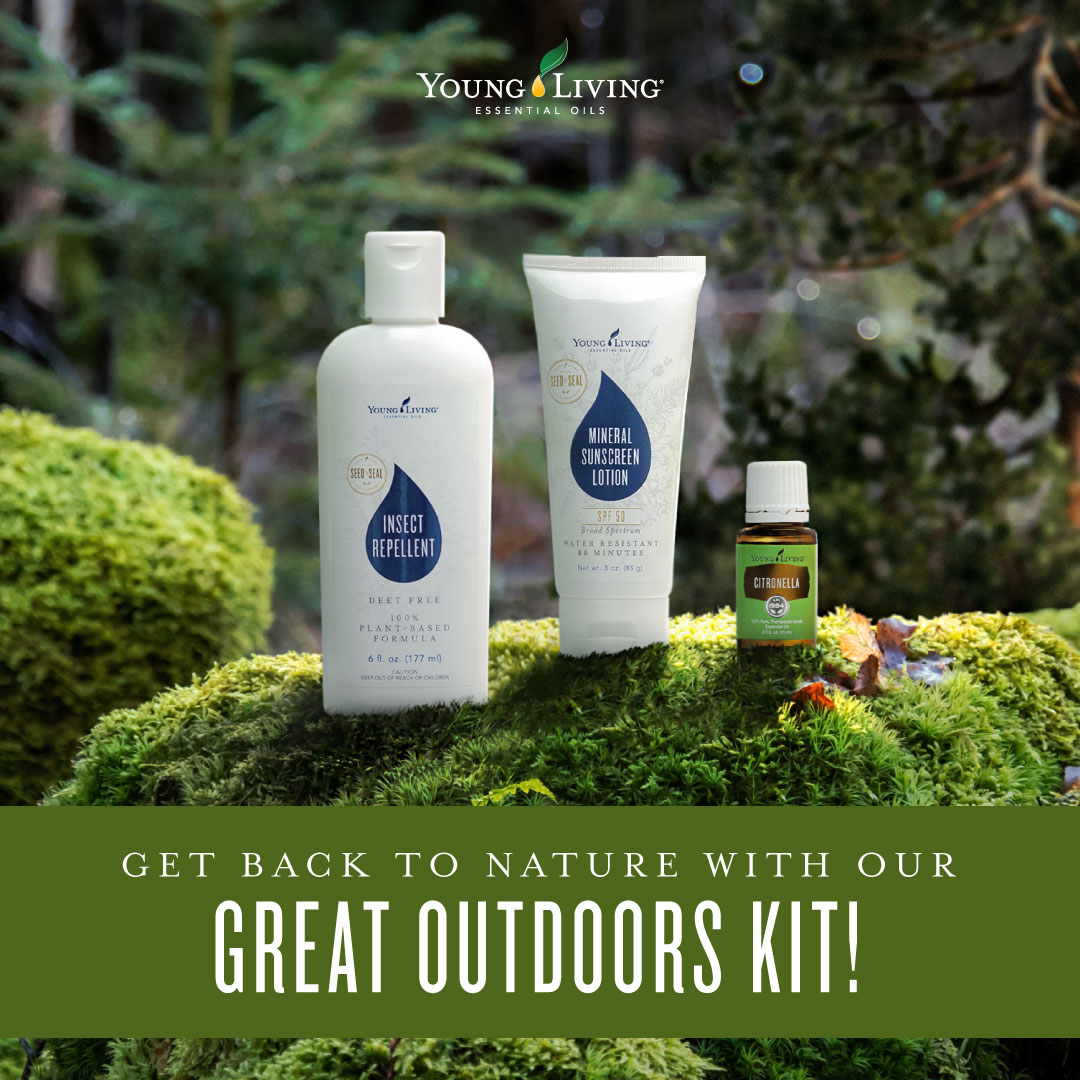 Protect your family outdoors
Mosquitos carry many diseases, break skin, and compromise immune systems; but the "treatments" are often more dangerous than the mosquitos.  From yard sprays to skin sprays these treatments contain dangerous chemicals that come with many warnings that include showers, no bare feet, no inhalation for 24hrs and so on.  Here are our recommendations to prevent mosquitos and create a healthy and comfortable outdoor environment.
Strong breezes help keep mosquitos away, so consider a fan on the patios or creating an outdoor space in a breezier area of your yard if possible.
Personal repellants:  I keep a couple of different kinds with different applicators so I have one everywhere!

Make our DIY repellant recipe and roll (these are my favorite rollers) or spray on your way out the door.  (Recipe found in the library under outdoor recipes). Alternatively you can make a lotion with these essential oils listed in the recipe and just rub that on every morning or evening before enjoying your yard!
Order my favorite repellant.  I love this because it takes so little, and it is easy.  We can dab a little on our ankles, wrists, and behind our ears and be good to go.  I have also ordered these sprayers, diluted it and created a nice fine repellant spray!
We can spray all over or roll on points mentioned above.  The rollers are easy to keep in the car, purse, or by the door for on the go.  We even have a box out on the patio with one.  The sprayers are great for at home.  I find company seems to be more comfortable with these.
What I love about these solutions is that they are safe for all ages and dogs and horses, safe for the environment, smell good, and are effective.  We don't feel like we need a shower after putting them on either with no sticky film or film at all!
Bonus, these may even provide some immune support for scratched and disrupted skin.  (although it may feel hot on an open cut for the littles)

Yard repellants:  From zappers to UV lights to sound emitters we have tried so many solutions.  These are my favorite eliminators to hang around the yard.  The company gives clear instructions and pictures for easy success!  They were by attracting the mosquitos and then causing the mosquitos to die before laying eggs; thereby eradicating them.  The success was shocking at my parents house where they have a smaller area and no breeze.
Small outdoor dining and entertainment spaces:  We do also utilize torches and candles, as much for atmosphere as for protection.  If we are enjoying a picnic on a day without a breeze we will likely light up the torches and candles using this oil.  Be kind to your lungs and your guests by utilizing this rather than the toxic oils.  It is available in Eucalyptus and Citronella.
Fine misters:

 

https://amzn.to/2wTZMVD
1 ounce roller https://amzn.to/34OJpX7
Natural torch oil:

 

 https://amzn.to/3alBjpN

 
DIY ESSENTIAL OIL SUPPLIES
Click a Pillar to discover simple lifestyle habits that create lasting effects.
The Dwelling
Discover simple swaps for a healthier and happier home.
The Pantry
We are what we eat! Take advantage of our shopping lists, pantry swaps, recipes and more.
The Spa
Creating healthy habits and having tips in your pocket will help you live more abundantly.
The Studio
Discover simple routines and habits that make a difference in how your body feels and functions.
Grab your Wellness Passport to realize your full potential!