My journey back to health, wellness, and abundance was long and hard. It wasn't that I wasn't strong enough or even brave enough to deal with the stressors that I faced - it was that my food was actually killing me.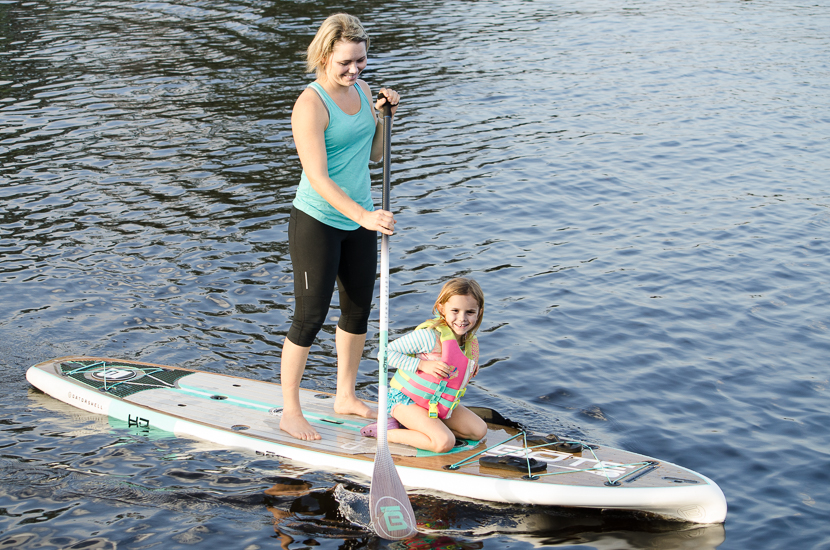 Everyone that knew me growing up would probably say I was super healthy. I was very active and performed well in sports and school.  Mom made most of our meals from scratch from our garden in the yard. Yet, I suffered with multiple allergies, evidenced by dark circles under my eyes and chronic sinus issues.  I slept through classes and struggled with energy, anxiety, irritability, and depression.
When I got to college I hit a crises.  Two years in, my diagnoses included IBS, spastic colon, panic attacks, and depression.  A few years later and I got the dreaded fibromyalgia work up.  We knew something was wrong but I felt it wasn't my body that was the problem - it was something else.
It was then that my husband and I decided that there had to be a better way.  And we began a journey of healthier choices, day by day, step by step.  Through this process, we discovered the value of well care and small, good decisions. This lead to real healing and abundant living, not just a temporary solution or some band-aid.  And now, we feel obligated to share these simple steps with all of you.
So you can see that Spoiled Life was driven by my own health crises, my education, and my desire for a better path. It is a community of family, friends, and partners leading a grass roots movement towards a healthier America and communities around the world!
I was born to serve.
Influenced by mission trips, many moves, strong mentors along my path, and my advanced education, I found myself serving, loving, guiding, and teaching others.
God showed me love, granted me mercy, built strength, and laid a strong educational foundation.  Sharing these experiences, lessons, and education is a calling.
Having wonderful parents that always told me I could do anything; and marrying a visionary that believes in me - makes all the difference.  He supports me, and pushes me to be better; aiding this journey, and encouraging my vision of empowering people to live their best lives! These factors made me believe I could accomplish my dreams of owning a wellness center that would reached untold numbers.
The healthcare industry was always a calling.
Not too long ago mom sent me a note I wrote as a child, showing my desire to one day be a nurse - something I had no recollection of. While In college, I worked as a student athletic trainer with the Lady Vols, while achieving my BS in Exercise Physiology.  Training in many different physiotherapies areas during my education, provided me with a strong foundation for personal training and consulting work.
Feeling the desire to serve more, I entered MUSC Nursing School, and continued to obtain my Masters of Science & Nursing (MSN) with Board Certification in Anesthesia. It is here that I serve trauma victims and underserved patients in the most critical times of their lives. Providing this service remains both a blessing and a challenge.
This hub consolidates nearly a decade of education, training, and all my research so that you may find your wellness within.
To be spoiled, is to enjoy something that you have worked hard for. Join me in working hard for your health so that you too can enjoy the spoils of your labors
What do others say that are living the Spoiled Life?
As an exercise physiologist with focus in athletic training I have been providing health and wellness consultations for years. From basic dietary recommendations and plans to fitness planning and now environmental consultations I can help you find lasting success quicker.
Here are some of the wonderful things folks have to say. 
Anxiety, Depression and me
Fear, guilt, nervousness about nothing, everything?
Do experience this? I LIVED this for most of my life. Outwardly most people never saw it, but I was dying inside. My only physical signs were nervous jitters and my horrible habit of constantly interupting. Inside? I was worried about everything I said, every move I made, anything I "may" forget. Nothing specific, just generally everything was a stressor. I attributed it to being "type A", to moving a lot, to being crazy. I FORCED myself to do everything from housework, to grocery shopping, to studies, to relationships, to getting out of bed. I experienced panic attacks, I clinched my jaws, I dealt with spastic colons, and coped with ADHD. I grew up with a mom that suffered most of her life as well, unbeknownst to me. IF ONLY SOMEONE HAD TOLD US WHAT I AM TELLING YOU! The moments we would not have missed, the accomplished we could have grasped, the special mother daughter moments and friendships we could have invested in and cherished...
In honor of mental health awareness month...
I want to take a moment to be painfully honest, and bust some myths.
Living with anxiety DOES NOT mean you are crazy.
Living with anxiety DOES NOT have to be your norm.
Short term anxiety is normal and has a very specific cause. We have tools such as breathing technique to calm those nerves and help us to perform well.
Long term, generalized anxiety is not a state we should not have to live in. It taxes our bodies and disrupts life in many ways.
Long term, generalized anxiety has different causes ranging from hormone imbalances, to food intolerances, to trauma.
So lets be real...
Anxiety and depression are common. Debilitating anxiety and depression are common. This is why I support K9 for Warriors with a percentage of our profits, and partner with facilities such as Sunbelt Wellness who seek to change those pathways the brain has learned. We do not need to be ashamed. We need to demand better. We need to advocate for ourselves until we find our solutions.
Where to start...
How did I overcome this and so can you? For the vast majority of people gut healing and a few coping strategies is absolutely life changing. In short, gut-brain connection aka heal your gut, heal your brain. Our gut harnesses its own nervous system. Why do you think that is? Most people I work one on one with have a food intolerance or a genetic mutation such as MTHFR that prevents them from processing and absorbing some foods properly. Repeated exposure causes inflammation, poor uptake of critical vitamins, and inability for the body to process other vitamins and minerals. This my friends, leads to varying degrees of anxiety, depression, and brain fog.
Here is the kicker. Inflammation takes 8 weeks to subside. EVERY SINGLE TIME you expose your body to the substance it can't process you start that inflammatory cycle all over again! Dairy and Gluten are by far the most inflammatory agents and typically the culprit; which is why I have taken the time and energy to provide shopping lists and pantry swaps for these two categories. If you have MTHFR folic acid is toxic to your body, and unfortunately found in most all "fortified" foods and drinks.
HOPE, Is it worth it?...
Of course it is worth it! Can you imagine walking through life with joy in your heart, a skip in your step, not a hesitation as you move forward! Many of you may not even be able to imagine that, but trust me when I tell you IT IS WORTH IT! Today, my mom and myself are our healthiest, with no medications, and a life full of joy and opportunity that we are seizing! The best part? My girls don't have to experience what we did. We have broken the cycle.
Additional Resources...
- Consult with me for more specific guidance and test recommendations.
- Visit my hub and log into the library for downloadable shopping lists, pantry swaps, and more.
- Follow my stories and IG TV or YouTube channel for easy, healthy, and affordable meals and recipes.
- Search anxiety or scroll through my protocols for coping strategies and essentials oils to help. (Trauma Life, Peace and Calming, Tranquil, Rutavala, and Valor have been life changing for me)
- PTSD or debilitating anxiety needing more immediate attention visit Sunbelt wellness Institute or a similar Ketamine infusion, neurofeedback institute.
I was overwhelmed with the idea of helping my family 'get healthy.' Amber and her resources have been a tremendous asset in helping us work towards accomplishing our goals to do so. I especially love all her do-it-yourself alternatives to the toxic products we are exposed to everyday. She is a wealth of information and genuinely wants you to be successful in your wellness journey. 
These recipes cards have kept me from feeling like I'm in the dark. I also didn't have to spend countless hours online hoping to find the right recipe, or not even know where to start. It's reliable, researched and tested information!  Who doesn't need that?!
Spoiledlife philosophies:
Spoiled - something you work hard for
What is Spoiled Life? The choice to make small healthy decisions for a more abundant and purposeful life.
When we realized how our every day products were not as they used to be, and that they could be harming us, we made a conscious decision to do better - one step at a time.
When we realized how hard these steps could be, we decided to share our research and tools and steps with you.
Living the Spoiled Life is all about risk-reduction. We focus on what we CAN do, not what we shouldn't do. Through good small decisions and easy swaps we hope that you find full #wellnesswithin. It is then that you can share your gifts with others, and bless your family and community.

Series of small good decisions and swaps leads to dramatic changes in the long run (Like eating a good dinner the night before a race rather than pizza). You don't notice until you are half way through the race.
MY JOY STORY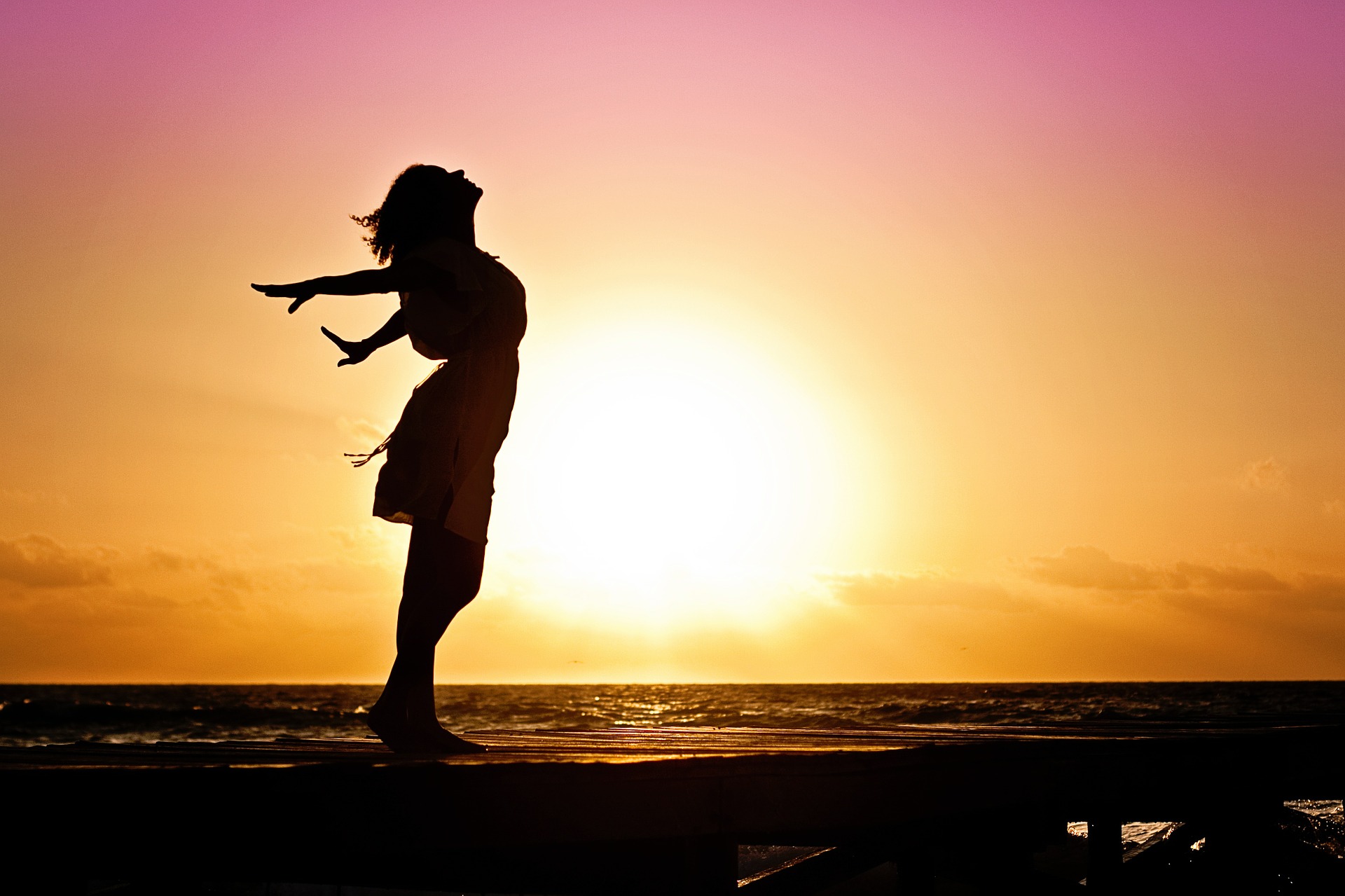 In October of 2016, I attended programing at a Young Living Beauty School and experienced the Raindrop technique for the first time.  Have any of you ever tried it?  It was almost indescribable and opened my mind and emotions in ways I did not know were possible.
As I walked out at the end of my session, the woman who had performed my Raindrop technique wrapped me in a warm embrace and confidently whispered in my ear, "You have great joy coming."  Tears flowed freely from my eyes as I let her words of hope and promise sink in.  My family and I had been struggling to navigate our way through many daunting challenges and I felt vulnerable, exhausted and emotionally unstable.  I was in a place of great discomfort and unease – I had no idea what the future held for me and for my family.
Now, I am a woman of faith and trusted that God had a plan for me but still felt overwhelmed.  We are, after all, human, and often our emotions can get the best of us.  I was a tired working mom of two young girls and often felt stressed, but was trying to remind myself on a daily basis to practice gratitude and be thankful for all the blessings in my life.  Little did I know how many seemingly insurmountable obstacles my family and I were about to face, but within the destruction, I would discover that joy abundantly bloomed.
Our home was struck by a raging hurricane. One month later, after driving a terrifying 11.5 hours with my daughters to reach my family, we narrowly escaped the Tennessee Gatlinburg wildfires, driving through walls of flames.  One year later, a second, even more powerful hurricane hit and flooded our new home that we had recently spent months building and repairing in order to try and start over.  We were literally adrift, physically, mentally and emotionally and felt like there was no way we could overcome going through three natural disasters, one after the other.  How could I explain this to my little girls?  How would we start over, from scratch, yet again? 
So, you say, where is the Joy? God had a plan, and the Joy entered my life again, just as promised. 
You see, often our brokenness causes us to drop the baggage that drags us down because we have no other choice than to let it go.  We are forced to seek what lifts us up.  Experiencing these harrowing events made me search for the good and find joy in my everyday moments.  I learned to surround myself with people, activities, and places that build me up, support who I am and who I aspire to be, and give me healing rest.  Through my journey, I have found that in our brokenness we can find our true selves and our purpose. This is where the Joy sprouts up and grows into a daily practice of gratitude and thankfulness.
I am not talking about just feeling contented – I am talking about life altering, spirit inspiring, heart lifting, pure and true joy.  This kind of joy is an all-encompassing peace that comes from discovering who we are designed to be.  It is a joy that comes from living our lives constantly reaching and striving toward our true potential.  A joy that allows us to continue to grow throughout our journeys and be where we are supposed to be, surrounded by those who value us most.  My wish is for you to experience this kind of pure, unadulterated joy, so that it may help you through the most challenging times.  After coming out on the other side of events that could have destroyed my emotional and mental well-being, I believe that you too can find this joy in your life.  I believe that this kind of joy is possible and that it will lift you toward your highest potential, enriching your life with purpose again and again.
Click a Pillar to discover simple lifestyle habits that create lasting effects.
The Dwelling
Discover simple swaps for a healthier and happier home.
The Pantry
We are what we eat! Take advantage of our shopping lists, pantry swaps, recipes and more.
The Spa
Creating healthy habits and having tips in your pocket will help you live more abundantly.
The Studio
Discover simple routines and habits that make a difference in how your body feels and functions.
Grab your Wellness Passport to realize your full potential!