"Life is a journey, not a destination."
- Ralph Waldo Emerson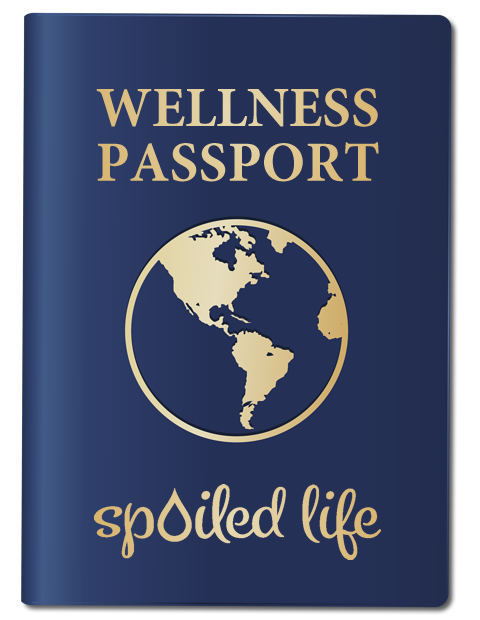 Welcome to the Library,
your path to a healthier and abundant life starts here.  You'll find all the member resources below to be both approachable and useful. We will be updating our articles & tools on a weekly basis so check back often!
Open your wholesale account and start swapping today!

Get your first year half off by using this link and start saving today!

Use my Referral Code: yq-886169 and enjoy the float experience!
Dilution Instructions
Check directions for dilution or application on the back of each bottle
Initial uses: dilute at least 1:1, EO:CARRIER
Children: 1:8 | Infants (>6mos): 1:30 | Newborns (<6mos): Not recommended
| BOTTLE TYPE | OUNCES | mL | DROPS | TSP | EO DROPS to ADD |
| --- | --- | --- | --- | --- | --- |
| EO | ½ oz | 15 | 250 | 3 | |
| EO | Kit Size | 5 | 85 | 1 | |
| EO | Travel Size | 2 | 34 | 34 | |
| Roller Ball | ⅓ oz | 7.5 | 225 | 1.5 | 6 |
| Glass Bottles | 2 oz | 60 | 1800 | 12 | 10-20 each EO |
| Glass Bottles | 1 oz | 30 | 900 | 6 | 10 |
| Pipette | 1 oz | | 20 | 20 | |
Quick Reference Chart
Headaches
Peppermint & PanAway
Sniff Peppermint, then apply PanAway or
Peppermint to temple or base of skull
Nausea
Peppermint or Aroma Ease EO
Sniff or apply to wrists, drop vitality in
water or rub on gums
Congestion
Lavender, Lemon & Peppermint
Combine in dropper or rollerball & apply to
wrists, behind ears, or temples and inhale.
Aches & Pain
PanAway or Frankincense, Copaiba and Wintergreen
Apply to site of pain with carrier oil (Makes a great roller ball)

Skin Injury or Irritation

Lavender
Apply neat or with coconut oil.

Sore Throat

Thieves & Lemon Vitality EOs
Mix with apple cider vinegar or salt water and gargle/swallow
Safety
• If you have plant allergies, please research oils and avoid those that utilize plants you are allergic to.
• If you have sensitive skin, start by diluting all oils until sensitivity is determined.
• If sensitivity does occur dilute with additional carrier oil.
• When adding oils to drinking water or when consuming, add 1 drop (to 1L) and use glass or stainless container.
• Always store mixtures containing oils in glass containers. Oils pull toxins, especially citrus, whether your body or plastic.
• Read dilution/administration instructions on each bottle.
• If you have Epilepsy, avoid: Camphor, Eucalyptus, Fennel, Peppermint & Rosemary
• For best results, alternate similar oils to prevent sensitization.
• Essential Oils (EOs) in the Premium Starter Kit contain oils that are NOT RECOMMENDED to use during pregnancy: Peppermint, Thieves (Cinnamon bark, Clove, Rosemary), Stress Away (Cedarwood), PanAway (Wintergreen, Clove, Peppermint)
* Please research further if pregnant or nursing.
• Do not ingest (take internally) any essential oils if you are taking medications. Due to the effects some oils have on the liver, the uptake and elimination of medications may be altered. ALWAYS consult a physician before starting a new treatment.
• YL Essential Oils are the purest and most potent on the market. Recipes from other sources are not interchangeable with Young Living oils. Please use caution if sharing information with friends using other companies.
• Information is provided to empower you to best support your body. Research, evidence and experience drive the information. This information is not intended to be medical advice. You are responsible for use.
• Have fun and experiment, and be sure to enjoy your new found health and wellness options.
Safety Tips for Children
DILUTIONS RATIOS
Children under 6 months old: Apply to parent and hold baby. No direct application.
Children 6 months to 2 years old: Use 1:30 EO:Carrier oil
Children over 2 years old: Use 1:8 EO:Carrier oil
</td
OILS KNOWN TO BE COMPLETELY SAFE FOR CHILDREN
Lemon, Lavender, Frankincense, Copaiba, Balsam Fir, Cedarwood, Ginger & Gentle Baby
COMMON SUPPORT FOR CHILDREN
Respiratory Support/Congestion: Cedarwood & Lavender
Pain: Balsam Fir, Copaiba, or Frankincense
Stomach upset: Ginger and/or Lemon, or Gentle Baby
Injuries: Copaiba, Lavender, Frankincense
Sleep: Lavender, Peace & Calming, Sleepyize
Never use Peppermint, Wintergreen or Eucalyptus in children under 5. Very rare occurrences of respiratory distress or seizures have occurred.
May place 2 drops on damp cloth and place over humidifier in children's rooms. Please be responsible with use on children and research prior to applying. This is not complete information and is NOT intended as medical advice!
Oils for Complete Wellness
Awaken: Improve sensations, balance, concentration and energy. Decrease confusion, day dreaming and emotional recovery time.
Endoflex: Great for hormone balance (apply over adrenals and thyroid) Helps with balancing mood, PMS, cramps, menopause, and much more!
Copaiba: Anything inflamed or achy.
DiGize: Upset stomach, nausea, gas, lymphatic draining, prostate decongestant, motion sickness. Great to incorporate with diet changes or detox.
Balsam Fir: Fatigue, arthritis, back pain, stress (lowers cortisol)
Cedar Wood: Regulates circadian rhythm, releases natural melatonin, sleep
Carrot Seed: Kidney, skin, GI (constipation, diarrhea, gas, & colic), & Liver health
Gentle Baby: Not just for babies! Stress relief, antidepressant, anxiolytic, acne/scarring, wrinkle reduction, hormone balance, sciatica
Lemongrass: Improves circulation of lymph and blood, ligament strains, varicose veins, GI, bloating, fluid status and congestion
Helichrysum: Support hearing, soothes nerves, assist clotting minor cuts, supports a healthy gallbladder
Practical Applications
Lemon removes MOST stains (including blood and wine).
A drop of Lavender or Purification on bug bites takes the itch & sting away
Peppermint deters ants and fruit flies
A drop of apple cider vinegar with dab of Honey & Lemon drop will boost your energy.
A drop of Joy over your heart can boost your mood & sooth you.
Peace & Calming works on nerves, muscles, belly, and mind.
Lavender is the "swiss army knife" of EOs. Great for many needs.
Headaches, rashes, and other negative reactions may be the release of toxins into the circulation. If the liver is not functioning effectively or the toxins overload it, "negative" reactions may occur also known as the detoxification process.
Information provided here is based on research and experience with these plants and oils. Information is not intended to be medical advice. You are responsible for use.
EO Quick Tips
Citrus oils can enhance sun sensitivity. Do not apply prior to spending the day in the sun. *I find using the sugar scrub with orange oil the night before does not affect my sensitive skin, but use caution.
When ingesting vitality essential oils, please do so out of stainless steel or glass water bottle to prevent leaching of chemicals from plastics.
Storage of EO products should be in glass containers or plastic with the recycle grade 1 triangle!
HOT hot hot! If feeling a burning sensation after applying an essential oil apply carrier oil, not water!!! (coconut oil, grapeseed oil, olive oil, for example).
Using EOs with your children? DILUTE DILUTE DILUTE. See our dilution chart in the library.
Avoid Peppermint, Wintergreen, and Eucalyptus EO in children under 5 as a small percentage have a respiratory irritation.
FEEL FREE! Educate yourself and then explore. Don't be afraid to dilute less, dilute more, apply more often, etc.. as you find fit for your needs.
What is a carrier oil? Any non-volatile, vegetable base oil such as coconut, grapeseed, olive, jojoba, etc…
The quickest way to receive emotional support is to inhale inhale inhale inhale! We highly recommend 4x4x4 breathing! Check our our library to join us for a quick session. Double the effects by dropping an essential oil on your hands first!
Fermented foods and drink help balance your pH and increase healthy gut biome.
Reducing fragrances in your home can help reduce anxiety, lead to better sleep, and ease allergies.
Stressed and need a reset button? Try our 4x4x4 breathing. Something magical happens! Join us in the library for a quick session.
Structural integration practices such as Rolfing, chiropractic care, Pilates, and yoga improve alignment; which leads to better circulation, immunity, connection, and emotional wellness.
You can support alignment, circulation, and muscles just by sitting on a ball or balance disc at your desk!
Recipes for Toxin-Free Living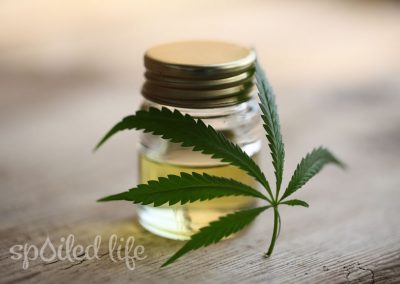 Maybe you want to try CBD, but are unsure if it will make you "pop positive" for THC or will even prove ... read more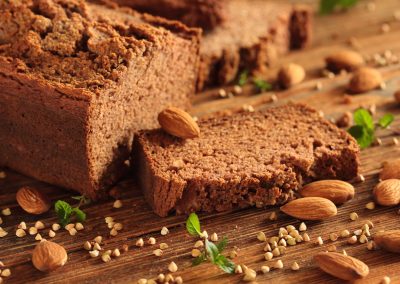 As always information is research based, evidence supported, and experience proven - provided for you to ... read more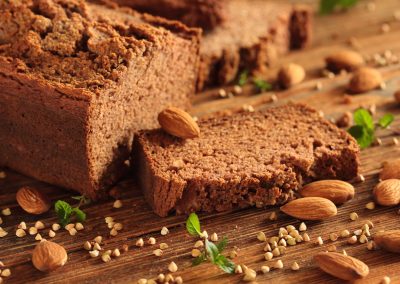 As always information is research based, evidence supported, and experience proven - provided for you to ... read more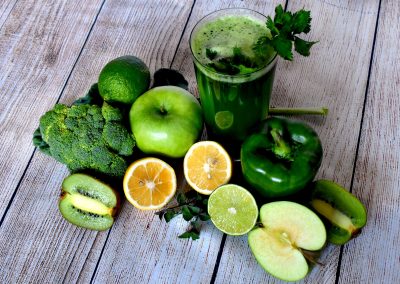 As always information is research based, evidence supported, and experience proven - provided for you to ... read more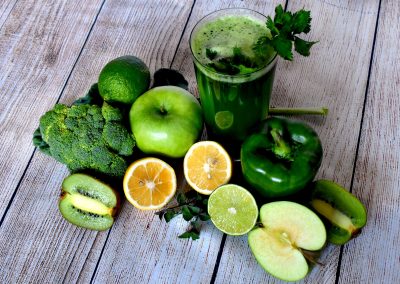 We all know vitamin C and Vitamin D can help reduce incidence of length of illness, however we often ... read more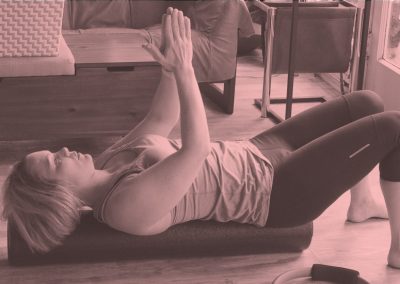 Well, it is finally warm outside... Which means more sports, more gardening, more physical activity in ... read more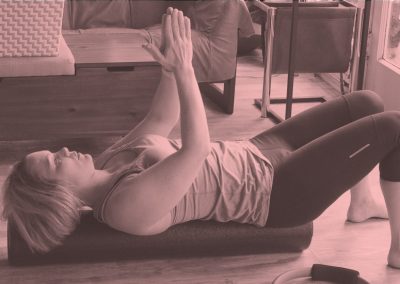 How do we support are bodies as we start a new routine, push for bigger results or go for that next big ... read more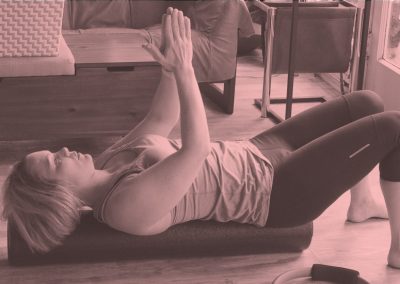 A good, strong structure is one of the 4 pillars of health. A strong structure leads to core strength, ... read more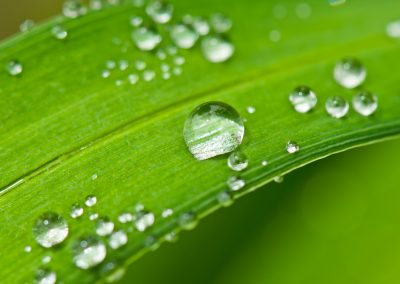 Did you know the air INSIDE our home is likely more polluted than anywhere else? How can we improve ... read more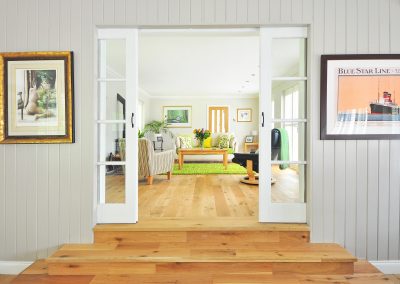 Did you know the air INSIDE our home is likely more polluted than anywhere else? How can we improve ... read more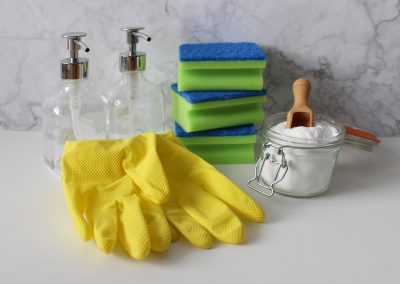 6 tasks, 6 hours, over 6 days... Done! So how does that sound? Whether you knock out these 6 hours in one ... read more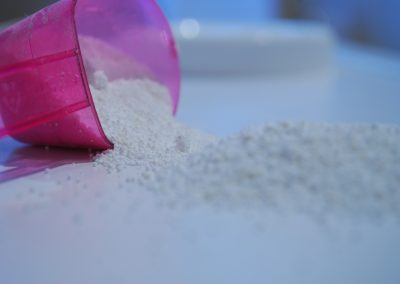 Chlorine Bleach is not the only option to effectively rid your home of potentially dangerous pathogens. ... read more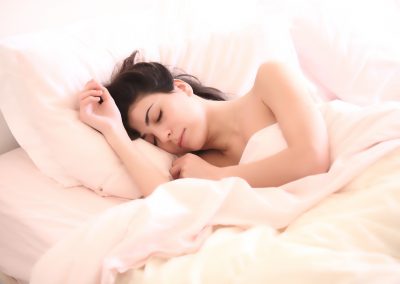 How many of us have a hard time shutting off the brain? Or wake up or toss around all night? We wake up ... read more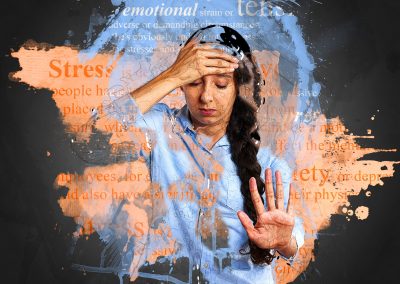 Our bodies are incredibly made! When we face challenges our bodies elicit a stress response, releasing ... read more
These protocols are not to diagnose or treat. These protocols are simply healthy choices we can make to support our body's natural, healing process.
Concussion
*Please note: I absolutely am not diagnosing, treating, or curing. If you have hit your head you should see a physician. Go immediately to the ER if you experience blurred vision, nausea or vomiting, or sudden sleepiness.
These are merely protocols that will help your body do what it is already designed to do.
GOALS: reduce stimulus, rest brain, and decrease inflammation.
No electronics until pain is gone. As in no TV, ipad, phone screens, etc…
Wear sunglasses 24-48 hours unless sleeping (yes, even indoors)
With every trauma the gut shuts down for 24-72 hrs.

No sugars
Add in high fats and protein
Add Life 9 or Mighty pro probiotic/prebiotic

Utilize these oils for additional support:

Copaiba rubbed on gums or rubbed on temples
Frankincense dropped on head, rubbed on back of neck (C-Spine)
PanAway on temples or area of pain.
Trauma Life to wrists and back of neck 1-2 times a day.

Supplement with MindWise or OmegaGize for 30 days
Mark calendar at 3, 6 and 9 months to check for behavioral, emotional or learning differences
Return to school or work when able to read without pain.
Return to sports when a slow jog or rapid sprint are painless.
Fever
FEVER: A Body's Response to an Invader
*Please note: I absolutely am not diagnosing, treating or curing. Please call your physician immediately for an appointment.
In the meantime, you can support your body's immune response with the following. Our bodies mount a fever to kill off foreign invaders. I usually let my kids work through their fevers up to 103.5. Physiologically, cellular damage and seizure does not usually occur until 105.5 - 107. Also remember that as the bad germs dissipate, symptoms can begin to resolve, but we must remain diligent in supporting our bodies for 2 weeks.
GOALS: Support normal immune response to normal invaders. Reduce aches and pains associated with fevers, and help replenish electrolytes and minerals.
1. Replace electrolytes, amino acids, and minerals (zinc) with AminoWise (Young Living). TIPS: When stomachs are upset try making popsicles with this. Our stomach tolerates the slow sip a lot easier sometimes. Add a drop of Peppermint Vitality EO to the mix to calm the stomach down quicker.
2. Antioxidants: Get your antioxidants. After trying a lot of different foods and supplements, the most effective and cost efficient is Young Living Ningxia Red. 1ounce 1-2 times/day. Super C by Young Living is also an excellent choice. See my other blogs and posts as to how antioxidants work.
3. Probiotics: See my many other posts and blogs as to how our gut harnesses our immune system and greatly effects our physical and mental health. Again, after trying and researching many my favorite are Mighty Pro for kids or adults (pre and probiotic and antioxidant in a xylitol pack) and Life 9 for adults and pets. Many physicians and pharmacists on my team use these in their families too.
4. Remember the old days of chicken noodle soup for illness? What was so magical about it? HOME MADE BONE BROTH! Yep, a good bone broth. Drink 1/4-1/2 c. Bonus if you make your own and add Thyme or Oregano vitality EO to it! I make Gluten free Ramen noodles in the bone broth with Redmons real salt and a drop of Thyme and we all slurp it up. My girls call it "feel better noodles".
5. Detox: Epsom salt soaks (feet or bath) really help the body detox and relax the muscles. Pour 1/2 cup of epsom salt in bottom of basin, drop 2 drops Frankincense and 2 drops lemon or Thieves EO on the salt and run warm water over. Soak 15-20 minutes. For added detox add 1/4 Raw apple cider vinegar (ACV) or just soak feet in before bed.  For ACHES/PAINS add 2 drops of PanAway EO blend or Rub Young Living Pain cream on achy areas and back of neck.
6. Essential oils: Roll back of neck (C-Spine) with 1 part Thieves EO, 1 part Lemon EO, and 1 part Carrier oil 4 times a day. May rub arm pits with a diluted peppermint and lemon at highest point of fever. Rub Digize oil blend over belly button or Digize vitality over gums.
7. Many studies suggests that all illness are related to the following: Low body frequency (poor cellular communication), Low D3, and low mineral levels. This protocol covers 2/3. For D3 Biotics suspension is amazing or MindWise by Young Living. We take MindWise daily and keep Biotics on hand.
CUT all dairy (pro-inflammatory) and added sugars. Use honey only. No processed foods and sugars either. Sugar and dairy feed the bad germs, so if you want them to go away, quit feeding them.
Ear Ache
*Please note: I absolutely am not diagnosing, treating, or curing. Please call your physician immediately for an appointment.
In the meantime, you can support your body's immune response with the following.
GOALS: reduce ear pain and congestion.
Flush: 1/3-1/2 peroxide and the rest distilled or boiled and cooled water. Flush 2-3 drops up to 4 times daily. Follow each flush with one drop of organic olive oil. This creates an environment difficult for bacteria to live in. (ENT recommended). DO NOT STICK ANYTHING INSIDE THE EAR.
Immune support: Roll on a Thieves essential oil blend or Purification blend on the bone BEHIND the ear 4 times/day x 1-2 weeks (no matter the symptoms).
Cut the sugars (as in no added sugars and processed foods with sugar) Use raw local honey where needed.
Cut the dairy.
Drink lots of water.
KIDS: Follow above but also consider suction of nose if congestion is present.
Surgical
Upcoming surgery? Would like to support your body's natural healing process?
Follow these steps for quicker recovery. You may even find you want to incorporate some into your daily routine for glowing skin, strong immunity, healthy GI function, etc.
GOALS : Increase body frequency, decrease free radicals & increase antioxidant levels, support healthy immune response, manage stress and rest.
Two Weeks Prior:

Take 1 ounce Ningxia Red antioxidant drink daily
Stop alcohol intake
Increase water intake to a minimum of 1/2 ounce of water / pound of body weight.
Rub Copaiba EO & Frankincense EO (1 drop each) on gums or back of neck nightly.
Probiotic (Life 9 or mighty pro) daily
Apply Stress Away EO blend to wrists 1-3 times daily.

The Day Before Surgey:

Hydrate
Continue above
Apply Valor EO blend to jaw line and back of neck.
SLEEP: Apply Peace and Calming EO, Tranquil EO, or Rutavala EO to big toe, temples, wrists for a good nights rests or anxious thoughts and feelings as needed.

Immediately After Surgery
(meaning as soon as you are recovered enought o eat and drink and see care to some extent)

Diffuse: Lavender 4 drops and Thieves EO blend 2-3 drops for rest and immunity. Alternatives: Roll on blend of Lavender, Thieves,
Stress: apply Stress Away to wrists and neck as needed. Consider my calming roller ball blend: 10 drops Lavender, 5 drops lavender, 10 drops Frankincense, 10 drops Peace & Calming in 5 ml roller ball with carrier oil.
Keep Deep relief and Cool Azul or joint blends at bedside. (do not apply to incisions). These are excellent for headaches and positional discomforts)
Hydrate: Drink extra water. Consider drops of Citrus or Peppermint vitality EO to support gut function and immunity and detox from anesthesia.

After Care:

DETOX: support liver and kidneys to recover from anesthesia and surgical stress quicker.   Drink Lemon or Peppermint Vitality EO in water. Rub Juvaflex over liver each day. Salt soak or roll on: Geranium, Lemon, and Thieves EO. Salt soak - 2 drops each. Roll on - 10 drops each. Eat a healthy diet with fermented foods, kombucha, garlic, kale. Drink my Wellness Tea recipe daily.
Discomforts: See my Comfort Blend or Joint ointment for positional aches and pains. Do not rub EOs on incision site, but feel free to rub in areas around that may be achy. Epsom salt soak: 1/2 c epsom salts with 4 drops Pan Away and 2 drops Peace & Calming - soak 15-20minutes.
Incisions - Lavender over incision if exposed. After closure, Frankincense rubbed twice daily will improve appearances and feel of incision.
Copaiba EO - Rub on gums morning and evening or on back of neck.
GUT Health: Continue probiotic times 2 weeks minimum. Drink Lemon & Peppermint EOs in water, Apply Digize EO blend to belly button 1-2 times daily.
Sleep: Continue same as day before & see sleep protocol
Stress: Continue
Consider Biotics D3 (natural pharmacy) and Mineral Essence by Young Living
Sleep
Sleep - who hasn't had sleep issues? Whether it is getting to sleep, staying asleep, or having happy sleep we have all had sleep issues of some sort or another.
GOALS: get to sleep in less than 15 minutes, stay asleep minimum of 6 hours, and have restful, peaceful sleep. Again, see blogs for the "why" behind the protocols.
Turn off all electronics minimum of 20 minutes prior to bed. Do not have electronics in bed.
Spend 5-20 minutes prior to bed in an activity that brings peace and alignment: meditation, reading, stretching, simple pilates or yoga, (see studio for additional ideas).
Diffuse: See diffuser recipes for specifics.

Lavender (takes the edge off)
Cedarwood (deeper sleep, melatonin support, and dreams)
Believe (happy dreams)
Valor (confidence)
Peace & Calming (deeper, calm sleep)
White Angelica (positive thoughts)

4x4x4 breathing for 3 minutes prior to rest with some of the oils mentioned above.
For deeper sleep support rub Rutavala (or any Valerian blend) EO blend on big toe
Drink water throughout the day, but not right before bed.
Try not to eat after 9pm. Certainly no sugar.
Reduce sugars to <50g/day for adults and <25g/day for kids (read labels).
Wellness
GOALS: To stay ABOVE the wellness line. Support normal immune response and healthy gut. While we will always be exposed to "bad germs", we can help our bodies take care of them quicker. You may find symptoms from common pathogens to be less severe and the process to be shorter.
You can find details about each of the foundations in my blogs or on my Facebook page
FOUNDATIONS:
Increase pH
Increase body frequency
ORAC (antioxidant/free radical) balance
Healthy gut
Healthy oxygenation
Healthy Liver function (our primary filter)
Daily wellness tea (see recipes) or fermented foods and drink.
Probiotic: Life 9 or Mighty Pro by Young Living
1 ounce/day Ningxia red (instead of an apply a day or an extra cup of coffee)
Frankincense or Idaho Blue Spruce EO on back of neck daily
Keep sugars <50g/day for adults and <25g/day for kids
Reduce processed foods
Incorporate good fats daily (avocados, coconut oil, nuts, etc…)
Swap it out: Eliminate fragrances from your home (candles, plug-ins, dryer sheets, febreeze and other aerosols). They tax the immune and nervous systems. Use diffusers and therapeutic essential oils instead. Consider replacing toxic cleaners and other products as well.
WATER WATER WATER: Drink 1/2 ounce of water for each pound of body weight daily. Add Vitality essential oils such as Peppermint, spearmint, citrus, and Slique to enhance flavor and support energy, focus, metabolism, and more!
Incorporate healthy stress reduction: Roll on Stress Away daily (wrists and neck), meditate, exercise, stretch, read, state 5 gratitudes, LAUGH, etc.. See the Spa hub for more tips.
Minerals: much evidence links many disease states to low mineral levels. Mineral Essence or Aminowise by Young Living are excellent choices for most. Consider having your levels checked and tailoring your needs.
COMING SOON!
We are currently creating the text education content to more effectively provide you with healthy information at your fingertips - or at least sent to your phone!
We appreciate your patience.
We are currently editing our video content series to privide you with initisal Pillar descriptions and explanations.  
We appreciate your patience.
Click a Pillar to discover simple lifestyle habits that create lasting effects.
The Dwelling
Discover simple swaps for a healthier and happier home.
The Pantry
We are what we eat! Take advantage of our shopping lists, pantry swaps, recipes and more.
The Spa
Creating healthy habits and having tips in your pocket will help you live more abundantly.
The Studio
Discover simple routines and habits that make a difference in how your body feels and functions.
Grab your Wellness Passport to realize your full potential!